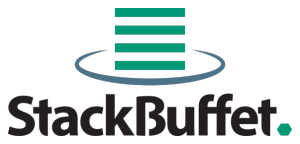 StackBuffet can be seen as an anti-distro, a personalised distro or an OpenStack-CI-as-a-service. Here's how it works:
You select a starting point from the official OpenStack repo, eg 2015.1
You apply the patches you want. These could be:

Your own local patches.
Patches from upstream, eg a recent bug fix.
>Common patches as recommended via Aptira and other StackBuffet customers.
Patches you got from a swap meet, or operator meetup.

You designate any additional tests you need done.
On demand, StackBuffet builds packages of the format your want and runs them through Tempest and Rally testing.
The end result are personalised OpenStack packages that are ready for deployment via your deployment mechanism. Aptira will even support those packages for you, if that's what you want.
If you're running your own CI system, then this will help you stop thinking about that, and focussing more on your core business. If you're using a vendor distro then StackBuffet will give you agility far beyond what a distro can provide.
Either way your peace of mind is undisturbed, knowing that Aptira's highly adjectived engineers are supporting you. We'll help you solve your problems, identify fixes and even back-port patches if that's needed.
Merging two things that people find troublesome might seem to be a counter-intuitive approach to some, but we think it works. When it boils down to it you can't treat OpenStack like Linux, and many people can't afford to commit all the resources needed to properly solve these issues.
MAIN FEATURES
To see all the features of StackBuffet without reading through this web page, we've made a 1 minute video to show you how easy OpenStack Continuous Integration can be using StackBuffet.