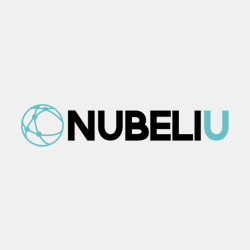 SYDNEY, AUSTRALIA and SAO PAULO, BRAZIL, December 8, 2015 – Aptira, the leading provider of OpenStack in the Asia Pacific region, has formed a strategic alliance with NubeliU, the leading OpenStack provider in the Latin American region, to deliver seamless OpenStack and DevOps services to organisations across the globe, without the limitations of operating across multiple time zones.
As part of the agreement, Aptira will combine its OpenStack expertise with NubeliU's highly-specialised services in OpenStack as a converged Infrastructure-as-a-Service (IaaS), Platform-as-a-Service (PaaS) and Software-as-a-Service (SaaS) to deliver customised cloud solutions, as well as technology consultancy and training to a global audience.
NubeliU's expertise, in conjunction with its location, made it an ideal choice for Aptira when searching for a suitable partner. With headquarters in Sydney and offices in India, Taiwan and Hungary, Aptira is now able to fill the time-zone gap and provide complete follow-the-sun support to its global customer base.
NubeliU's services capabilities complement Aptira's reputation as one the leading players in the OpenStack market.
"Aptira has shown the ability to deploy OpenStack in many organisations with excellence," said Rodrigo Benzaquen, Co-Founder and Chief Executive Officer, NubeliU. "OpenStack adoption is accelerating, as are consumer expectations. We are very excited to move forward with this partnership and to meet customer demand by providing 24 hour, 7 days a week support."
"Service is our main focus, and by expanding across the globe and into new time zones, a large communication gap has been filled," said Tristan Goode, Chief Executive Officer, Aptira. "In partnering with disruptive organisation such as NubeliU, we can drive OpenStack innovation and provide an extensive solution for our clients."
NubeliU is the latest organisation to partner with Aptira, following strategic agreements with US-based Akanda and Cumulus Networks in October.
About Aptira
Aptira is the leading provider of OpenStack in Asia-Pacific, providing cloud solutions and technology consultancy to meet the most demanding technology specifications for a wide range of organisations in telecommunications, media, finance, retail, utilities and government. With offices in Australia, India, Taiwan and Hungary, Aptira is a growing global business as its reputation for high quality services expands. As the founder and prime motivator of the OpenStack community in Australia and India, the company is committed to the idea that what it is doing for its customers today will be mainstream tomorrow. For more information, please visit aptira.com or follow Aptira on Twitter: @aptira.
About NubeliU
NubeliU provides enterprises and datacenter customers with a productized deployment of Openstack and accompanying professional services and engineering to allow deployment, growth, monitoring and maintenance services for private & hybrid cloud environments. Founded in 2014 and headquartered in São Paulo, Brazil, and with partners around Latin America, NubeliU deploys and maintains private cloud solutions for some of the world's largest enterprises. Follow us on Twitter @NubeliUcloud.
Read More