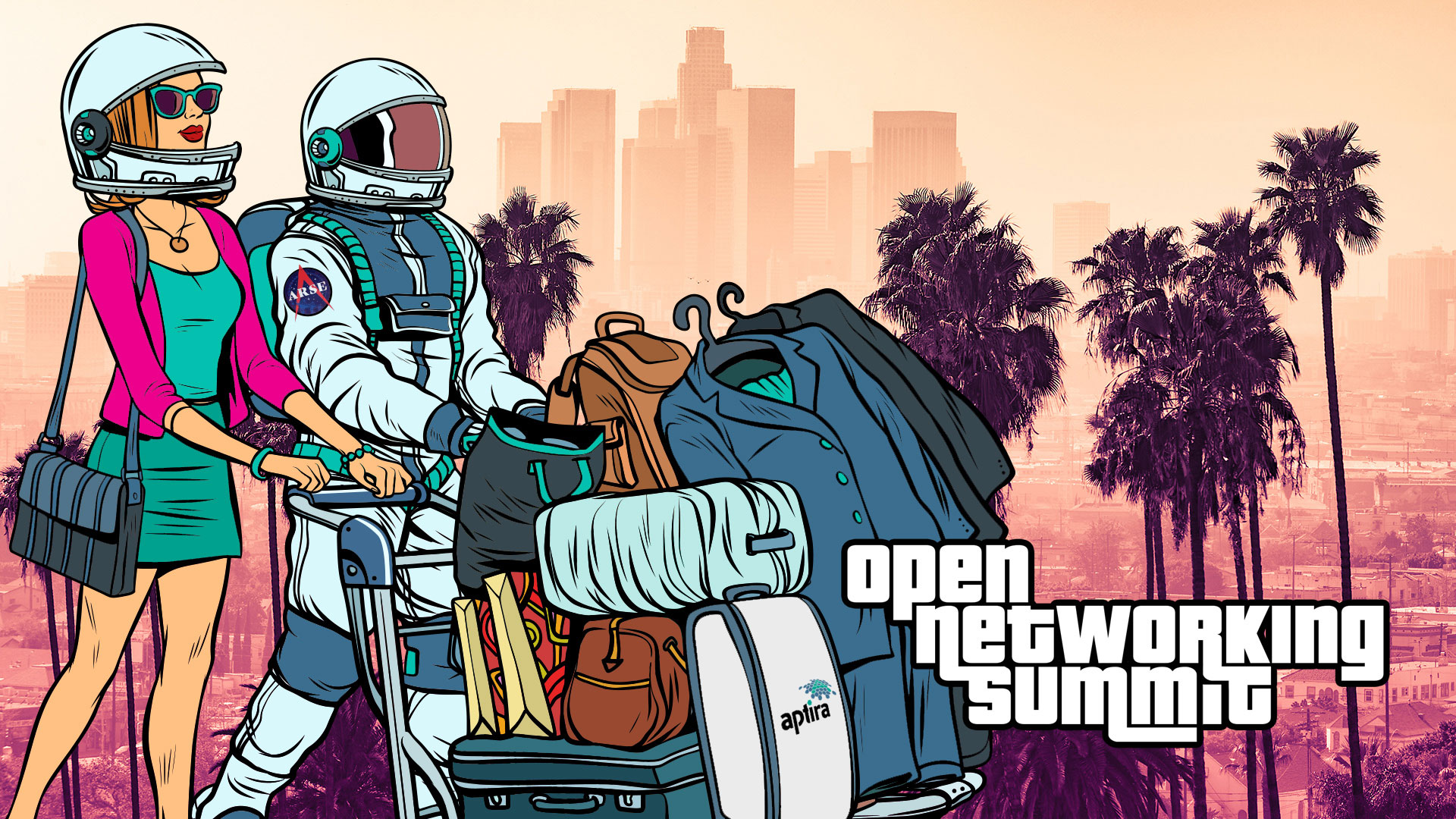 Open Networking Summit North America
The Open Networking Summit (ONS) is taking place at the Intercontinental Los Angeles Downtown from the 26th to 29th of March, and some of our Solutionauts will be there. This is the industry's premier Open Networking event, gathering enterprises, service providers and cloud providers across the ecosystem to share learnings, highlight innovation and discuss the future of Open Source Networking, including SDN, NFV, orchestration and the automation of Cloud, network, & IoT services.
We've been quite busy in the open networking space lately, recently joining the Linux Foundation Networking Project as a founding gold sponsor, as well as working on some very exciting ONAP projects. We've also launched Australia's first Open Networking User Group (AONUG!) with two meetups taking place in Sydney and Melbourne last month. This is where local open network enthusiasts can meet and learn more about Open Networking, covering topics such as ONAP, OPNFV, OpenDaylight and lots more. This meetup is currently looking for speakers, so if you're working on something open in networking we'd love to hear from you. We'll also be adding an Open Networking theme to the upcoming OpenStack Day which will be held in Sydney in July. Stay tuned for more details regarding speaking opportunities, sponsorship and to reserve your place.
If you're attending ONS, please let us know. Our Solutionauts would love to catch up with you to learn more about any Open Networking projects you are currently working on, or to discuss anything and everything open in networking. You can also also catch them at some of the event activities, such as the 5k fun run or the Women in networking lunch. Please note our Solutionauts love to run, so if you'd prefer you can meet us at the finish for a much needed beverage.
You can register for the Open Networking Summit here. Hope to see you there!
Ready to move your network into the software defined future?
Automate your network with ONAP.
Find Out How