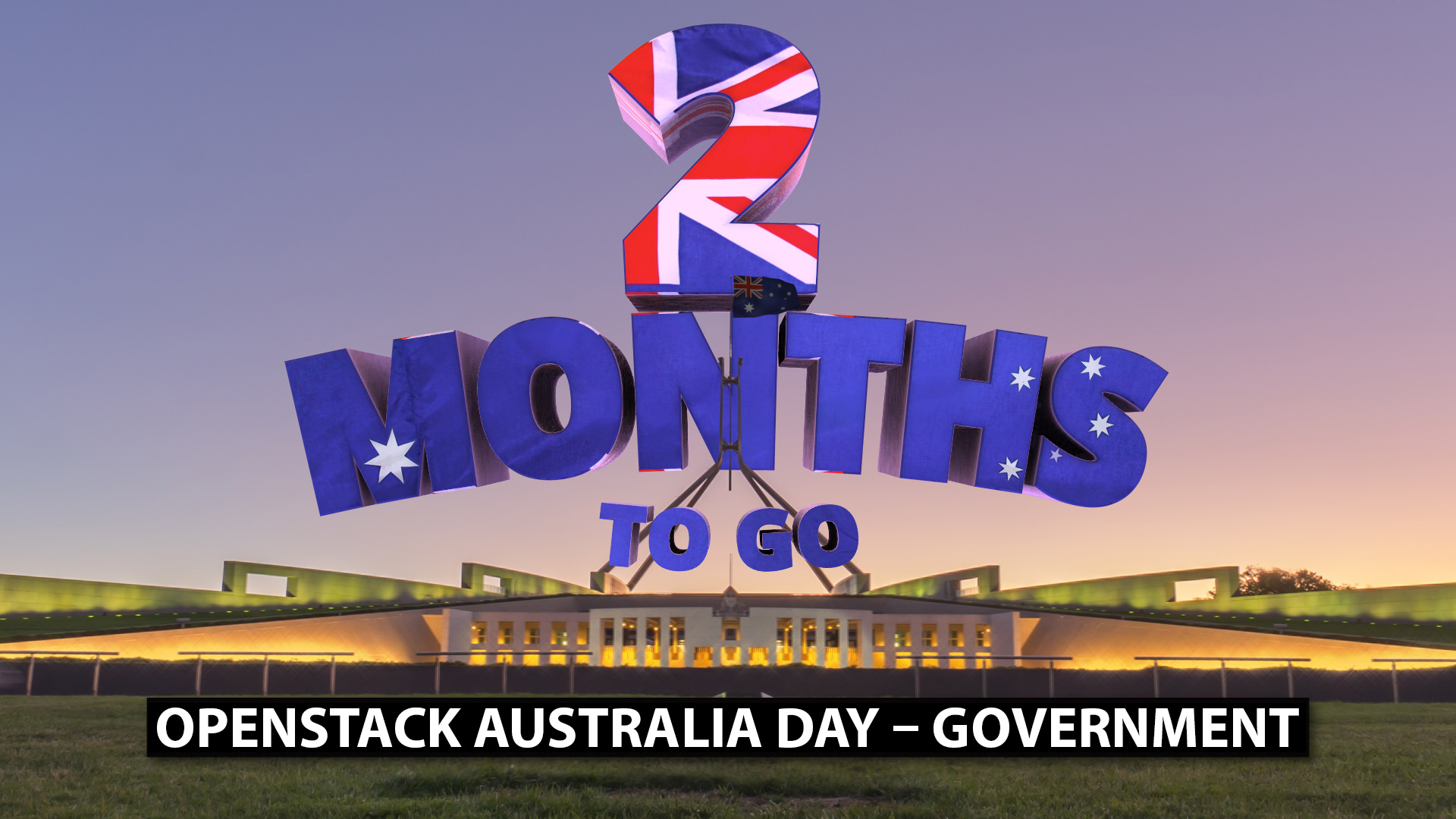 There's just 2 months to go until OpenStack Australia Day – The region's largest, and Australia's best, conference focusing on Open Source cloud technology within the Government sector.
Sponsors include Vault Systems, HPE, The Register and more. There's still a couple of sponsorship packages left, so please let us know ASAP if you'd like to be involved.
We have some great speakers lined up already. Speaker submissions are still open – submit your talk at http://australiaday.openstack.org.au/ today. The full agenda will be released after speaker submissions close on the 7th of October.
For more information, check out the OpenStack Australia Day 2016 website, or contact us. We look forward to seeing you there.