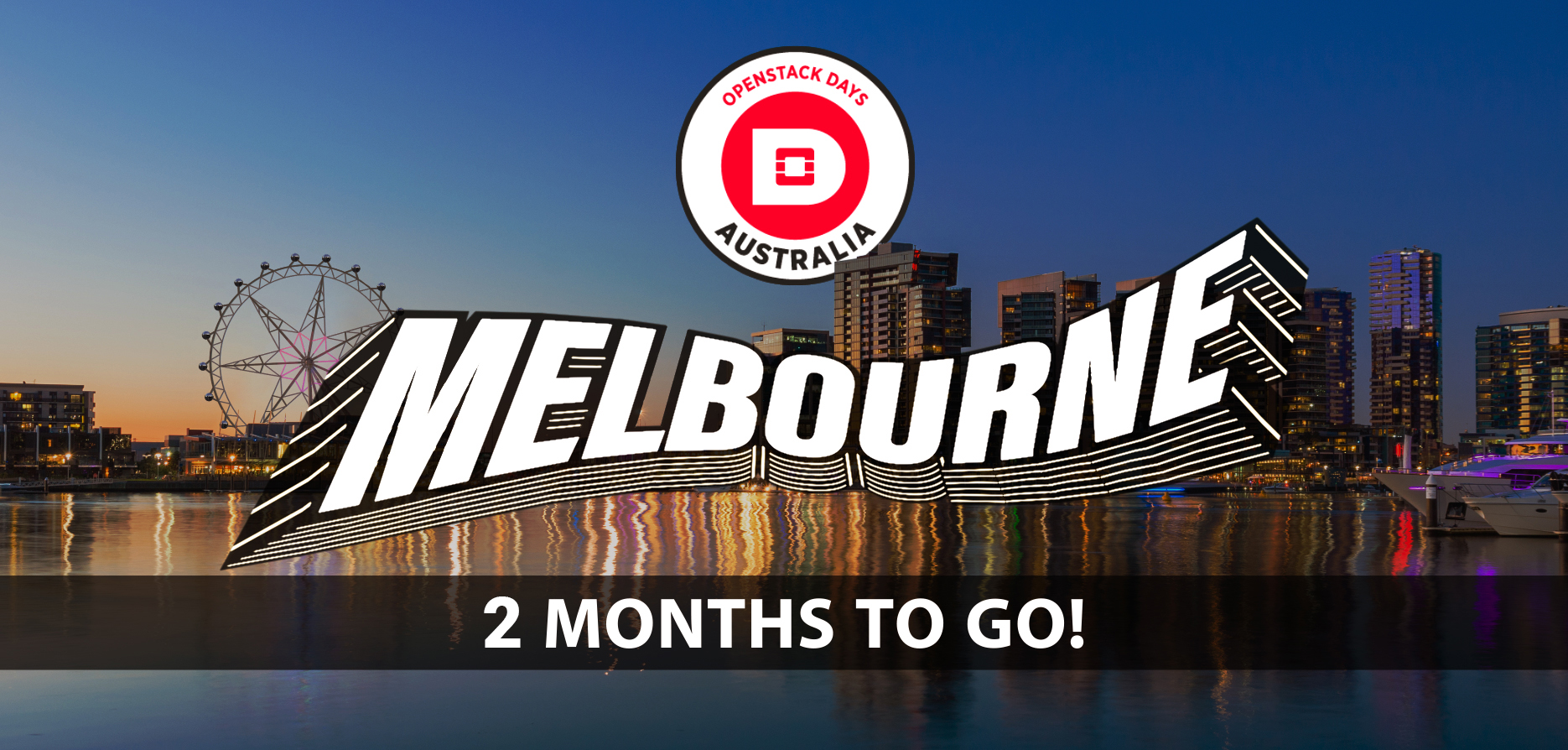 We are now just 2 months away from OpenStack Australia Day Melbourne – and we've got an exciting day lined up for you so far!
In addition to the unique sponsor and catering area that we mentioned earlier, OpenStack Australia Day Melbourne will have three sessions running: the business track, technical track and also the new education track:
Business track
This track is suitable for all audiences, and will feature business style sessions, case studies and strategies from Enterprises, SME's and Vendors. Speakers are encouraged to share business oriented user stories to highlight how real world organisations are implementing Open Source software, as well as to share tips, products & services which would be of value to the community.
Technical track
This track is aimed at intermediate to advanced audiences and will cover more in-depth technical subjects, workshops, demonstrations and hands-on labs. If you're a Sysadmin, Developer, DevOps or any OpenStack User, share your love (or hate!) for working with Open Source software here. Get the audience involved with a hands-on lab or training session.
Educational track
This track is suitable for all audience levels and will include sessions supporting Education, Research and Innovation. We would highly encourage staff and students working in research institutions to submit sessions highlighting how you are using OpenStack to enable faster innovation.
Speaker submissions are still open. If you'd like to present, please submit your talk at australiaday.openstack.org.au. Speaker submissions are due to close on the 8th of May. However, earlier submissions may be added to the agenda prior to this date if approved, so we recommend submitting your talk as soon as possible.
Also – this is the final week to secure an early bird ticket for OpenStack Australia Day. Your ticket will provide full access to all talks and networking areas, so don't miss out!