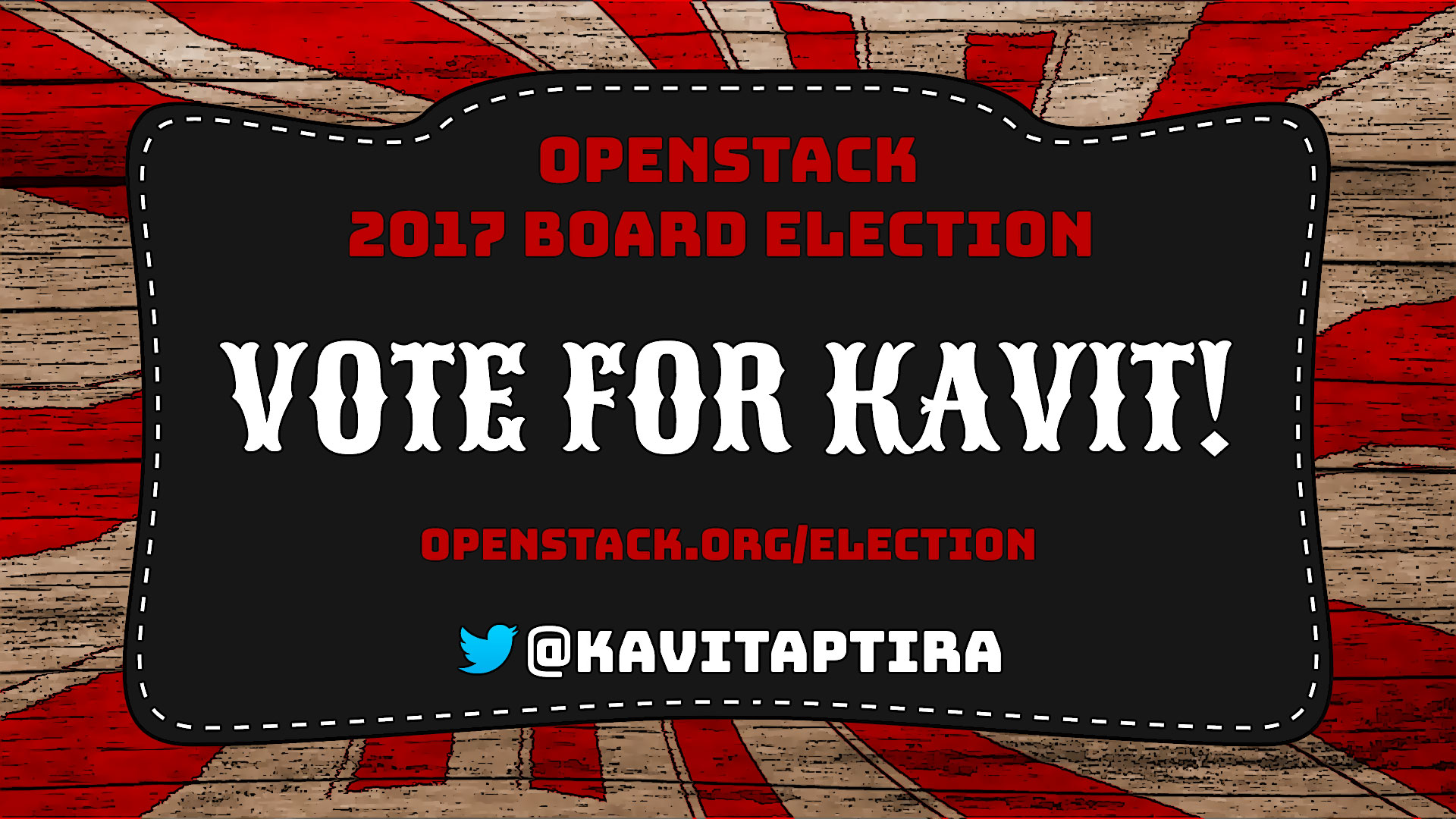 Voting is now open for the OpenStack Election 2017. I thank you all for your continued support over the last few years in helping us grow into one of the largest OpenStack communities and helping me secure the post of Director for two consecutive terms.
Please find the steps below for voting:
You will have received an email with the subject "OpenStack Foundation – 2017 Individual Director Election" from OpenStack Foundation <secretary@openstack.org>
That email has an individual link for you to cast your vote. The link is the last link in the email (www.bigpulse.com)
Click on that link and cast your vote
Don't forget to hit the "confirm" button after you vote. Your vote will not be counted as valid until then!
Please stay tuned this week for more reasons to vote for me in the OpenStack Election 2017.