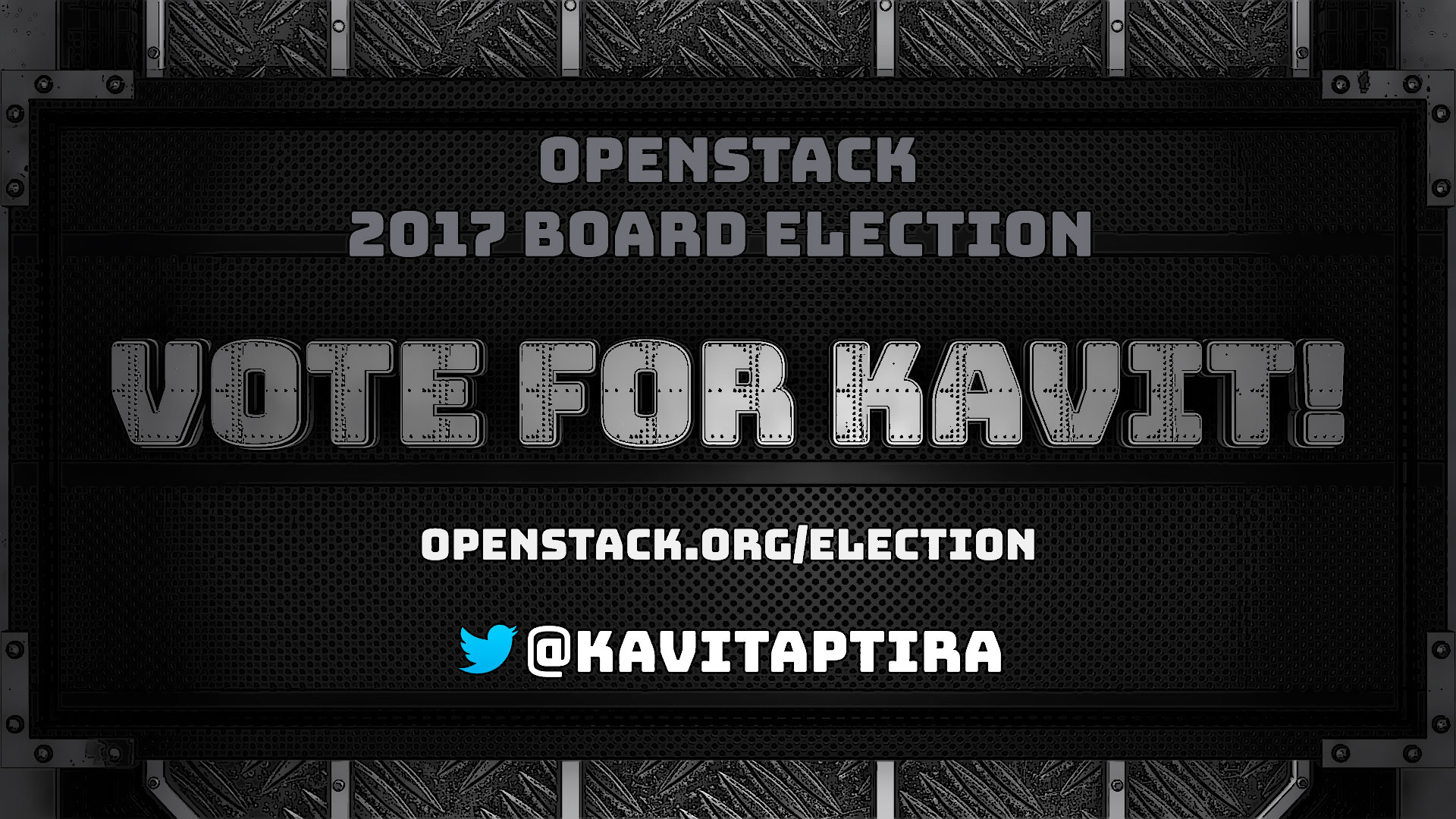 The community has been kind enough to nominate me again as a candidate for this years Board of Directors Election and thanks to your support, I have been able to highlight several key issues at the Board and with the Foundation.
Diversity: I have been critical in ensuring diversity and inclusivity are given due importance. I hope to continue to represent the user community at the Board.
Governance: My experience in working with the Board for the past two years has taught me a lot about the need for open and transparent governance.
Inclusivity: There is an unwavering need for inclusivity within the ecosystem. I find that the project stands at a crossroads and the right vision, leadership are required to ensure that OpenStack remains relevant in the ever changing IT ecosystem. I hope the community places their trust in me again to provide that leadership.
Please vote for me so I can continue to support the APAC region during 2017.