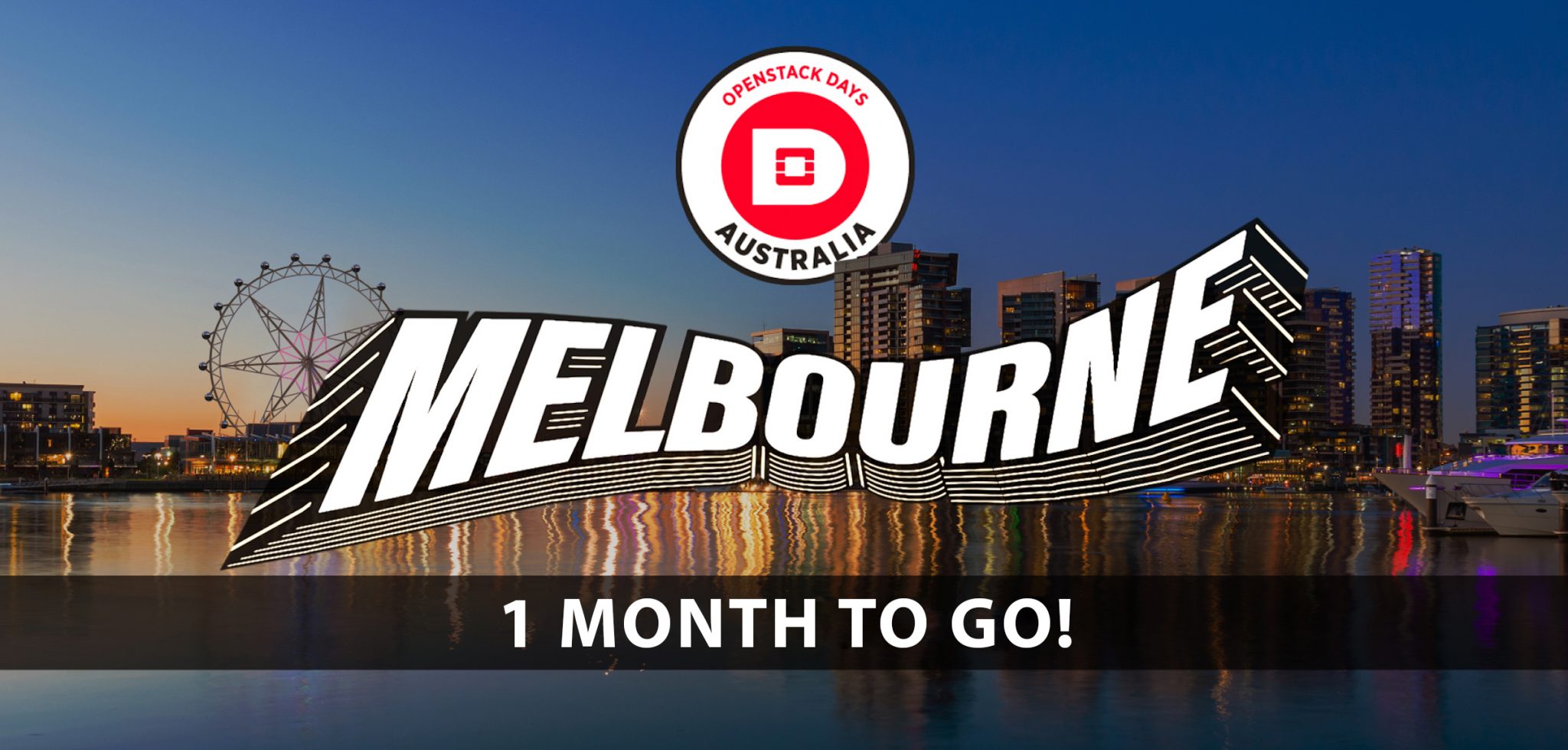 There's now less than one month to go until OpenStack Australia Day comes to Melbourne!
We've added a few speakers to the website to give you an idea of what to expect on the day. So far, the agenda features local speakers from the University of Melbourne, Monash University and the National eResearch Collaboration Tools and Resources project (Nectar), as well as international speakers from the OpenStack Foundation, Cloudify by Gigaspaces, EasyStack and more. Speaker submissions are open until the 8th of May, so there's still time to submit your presentation.
OpenStack Australia Day Melbourne is supported by Aptira, Veritas, Cumulus Networks, Rackspace, RedHat, SUSE and The Register. If you'd like to be involved, please let us know as soon as possible. We've added a range of unique add-on packages including food carts and cocktail packages to help draw more attention to your sponsor area on the day. Oh – did we mention there's a donut wall?! For more information or to request a sponsorship pack, please visit australiaday.openstack.org.au.
Tickets are still on sale, but spaces are limited. Register today to avoid disappointment. I hope to see you all there!