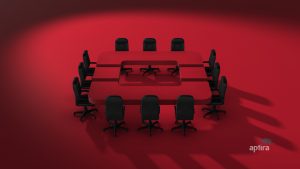 I am fortunate enough to have been given a seat on the OpenStack Board of Directors during the latest election. I am very humbled by this, and my sincere thanks go out to the Gold Members who voted for me.
Over the past few years, I have been an active contributor to the Open Source community in Australia. This includes running multiple Open Source and technology meetups in Sydney, and have previously held positions on two industry Boards: the Open Source Industry Association (OSIA), and the Australian Web Industry Association (AWIA). My involvement with OpenStack has grown exponentially since assuming my role of Marketing Director at Aptira. My biggest contribution (so far) is my involvement in running the hugely successful OpenStack Australia Day events, and I strive to continue the success of OpenStack and Open Source events worldwide.
The opportunity to bring some fresh insight to the board is very exciting and I look forward to meeting the rest of the Board in Boston, as well as the leaders from various OpenStack communities around the world. With the first Australian Summit looming, my main priority is to generate awareness for OpenStack in Australia, as well as to the broader Asia Pacific region. In particular, I'd like to focus my attention to the growth of smaller groups, including Indonesia, Malaysia and Thailand, as well as the Women of OpenStack across all regions. I'd also like to increase the collaboration of OpenStack with other technology groups to highlight the flexibility of OpenStack.
Aptira currently holds 2 seats of the Board of Directors, and I am very thankful to be representing our community alongside Kavit Munshi. Aptira is committed to supporting the OpenStack community worldwide, and has repeatedly advocated for transparency, diversity and inclusion within the community. I'm excited to continue this voice, and to contribute to the growth of OpenStack in 2017.