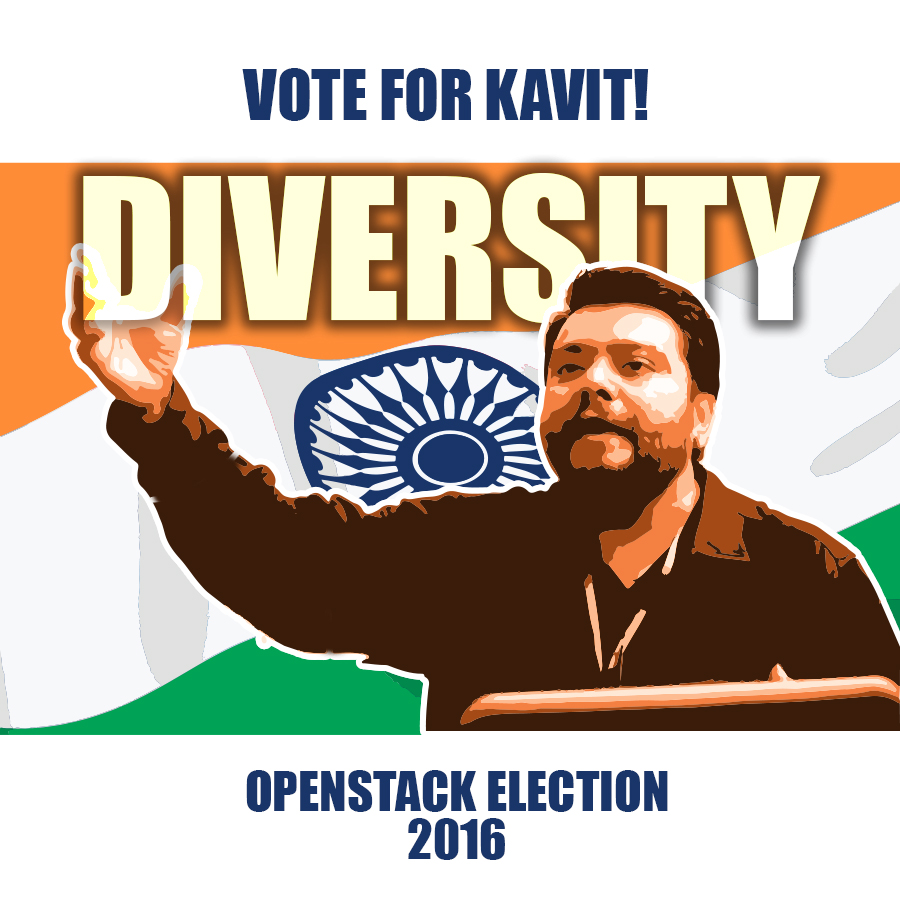 We are now in day 3 of the OpenStack Individual Director Election for 2016, so we thought we'd give you some reasons why Kavit Munshi should get your vote. 
Reason 1: Diversity
Kavit is an avid supporter of Diversity within OpenStack, and is working towards making the OpenStack community and the Foundation as inclusive and diverse as possible. Kavit is one of the founders the OpenStack Diversity working group, ensuring that voices from diverse backgrounds are heard and supported.
If you think improving engagement with the global community and people from diverse backgrounds is important, please vote for Kavit!
Stay tuned to the blog for more reasons to vote for Kavit.