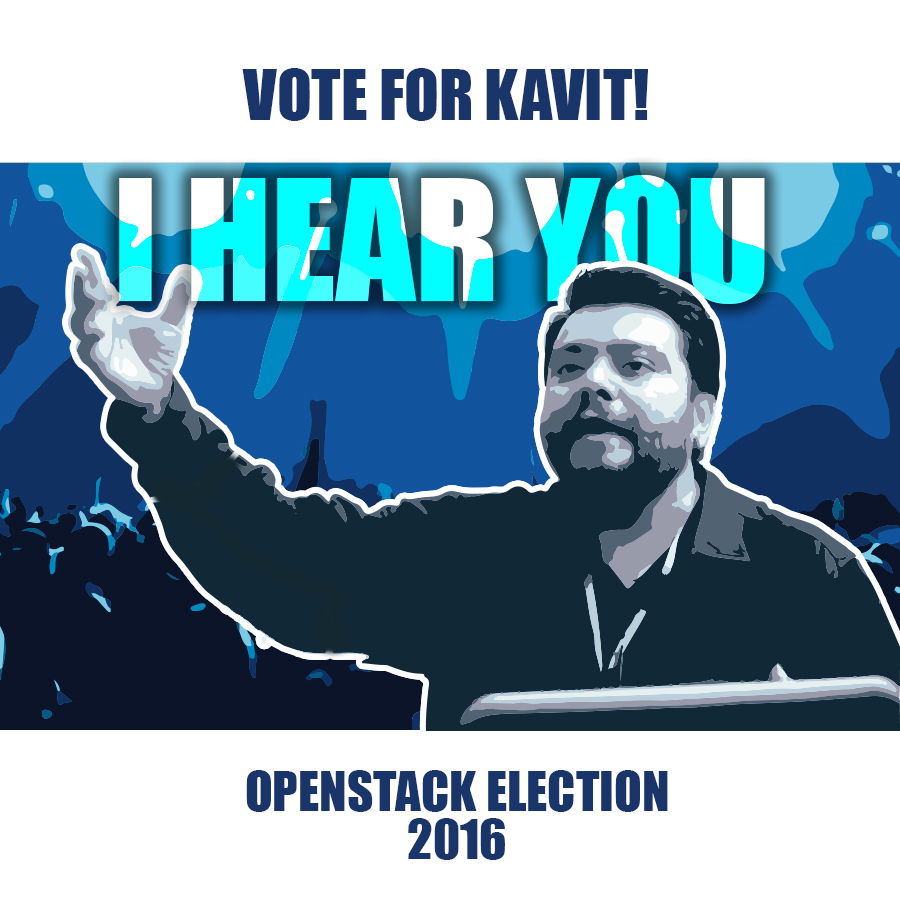 Still need some convincing?
Reason 2: Better community feedback
In addition to being an all-round top guy, Kavit actually cares about what you have to say. Love OpenStack? Tell him all about it! Hate OpenStack? Even more reason to chew his ear off. Kavit is currently pushing for a governance process that places greater importance on the feedback collected from OpenStack users.
If you want your feedback to be heard, vote for Kavit!