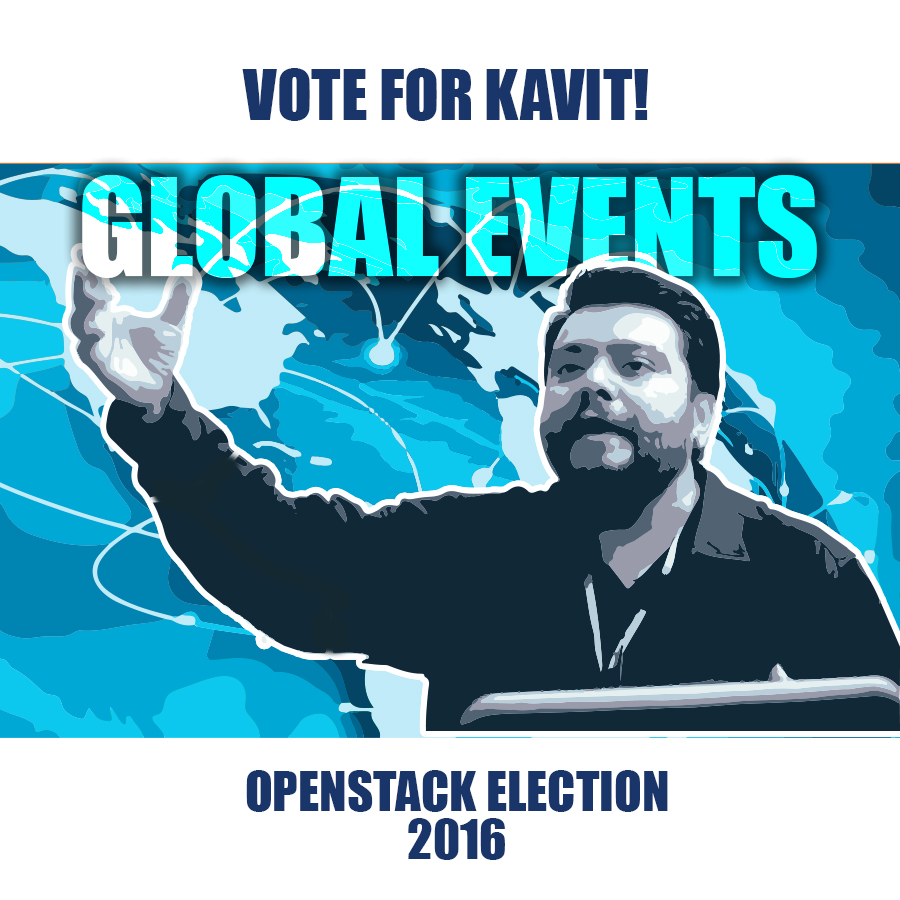 Day 4 of the OpenStack Individual Director Election for 2016 is now upon us. If you're still deciding who should get your vote, here is reason 3 to vote for Kavit Munshi:
More global workshops, hackathons and events
Kavit is the founder and the lead organiser of the OpenStack Indian User Group, and is determined to see an OpenStack Summit in India as soon as possible. Kavit is also assisting with setting up many OpenStack events across the globe including India, Australia, Budapest and the Asia-Pacific region.
Kavit will continue to push for more workshops, hackathons and events to be organised across the globe. Vote for Kavit!