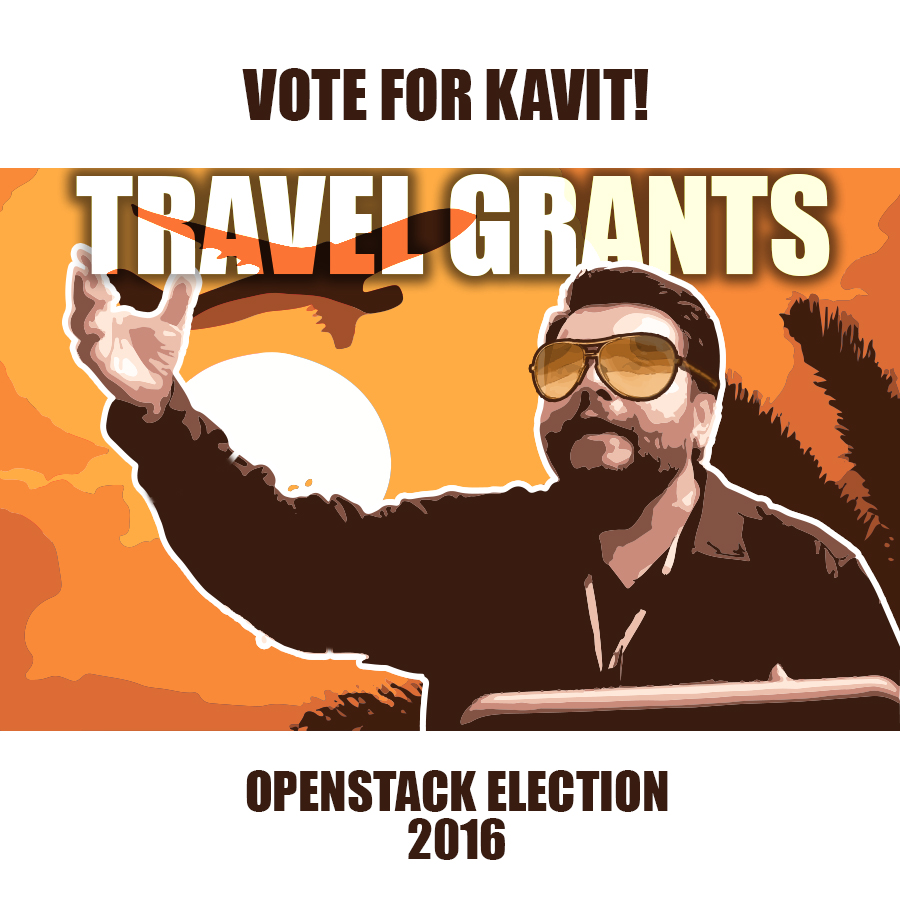 Keeping on the topic of events is reason 4 to vote for Kavit:
Travel grants
Kavit is committed to increasing the number of travel grants to bring more community members from emerging economies to OpenStack events. The travel support program helps cover costs for travel and accommodation for key contributors to the OpenStack project to join the community at the Summits, and Kavit aims to double the amount of attendees to events this year.
Vote for Kavit to continue strengthening the OpenStack community.